HVC at Fort MAC "Our vision is to redevelop a small part of the old Fort McPherson
for the homeless Veterans and call home. HVC and Aevolve have a OJT program that will train the homeless veterans in construction and place them on the to rebuild this property so that it uplifts the surrounding community, and in order to do that we need to get rid of the wall," Hooker said. "The wall was put in place by the Army … and it conveys a very negative message."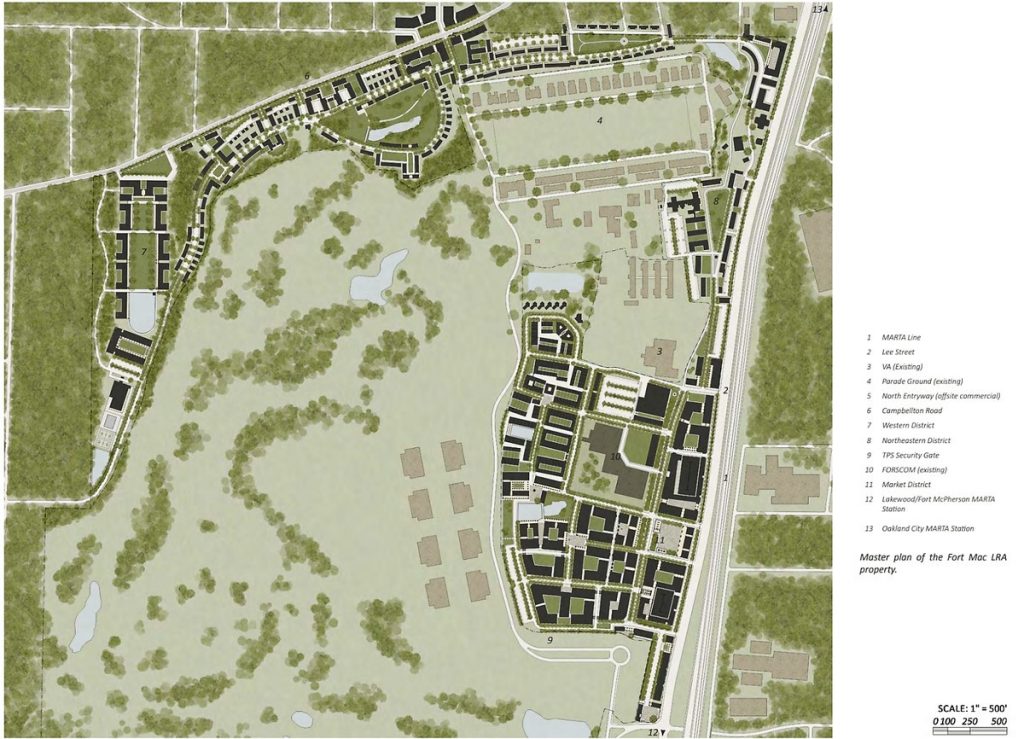 A controversial deal approved by the Atlanta City Council in November that moved the massive Gulch redevelopment project closer to fruition is promising to impact far more than downtown and neighboring communities.
The way the agreement is structured extends the Atlanta Public Schools system into the Campbellton Road Tax Allocation District, which, according to developers of Fort McPherson, paves the way for the former military base's overhaul to secure financing.
Fort McPherson, now called "Fort Mac" by developers, an almost 500-acre swath between the Oakland City and Lakewood/Fort McPherson MARTA stations lining Campbellton Road, is poised for rebirth on a scale that Southwest Atlanta neighborhoods haven't seen.